There are more than 250 cat breeds in the world: hairless and furry, wayward and friendly, tender and freedom loving. But there's one thing that unites all of them: they're incredibly beautiful.
We at My Cats Blog wondered about how much the most expensive breeds were, and, to tell the truth, we were surprised. We invite you to see the prices of the most exotic representatives of the world of cats.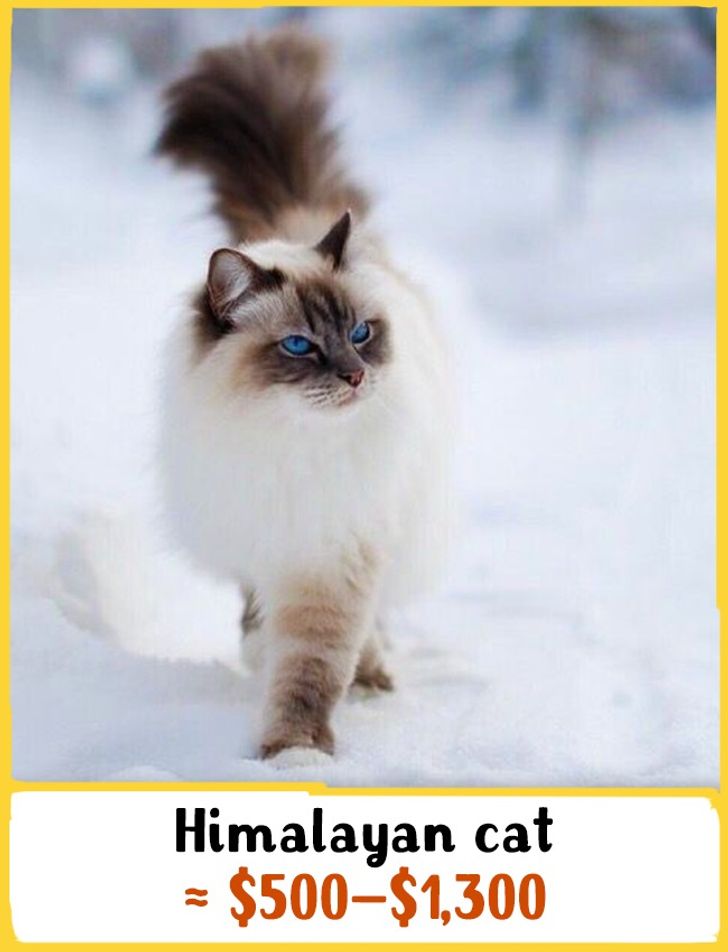 This breed looks much like a Persian cat, but it's characterized by blue eyes and colorpoint coloring (light body with dark face, feet, ears, and tail). Himalayan cats were bred in 1950 in the USA. Himalayans are tender, obedient, and friendly cats with a calm temper. A kitten costs from $500 to $1,300.